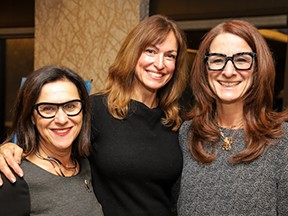 At the Lion of Judah gathering on November 21, we were happy to welcome keynote speaker Narda Singh who presented on the principals Mindfulness and Living in Balance. Narda guided guests through some different mindfulness exercises with opportunity for discussion after each. It was a wonderful evening, giving us the opportunity to connect with ourselves and each other. 
Our Lion Of Judah circle includes 89 women who have committed to donating over $5,000 or more to the Annual CJA Campaign every year. We are grateful and inspired by this group of women and their very generous support, which is instrumental to the success of the CJA.  
A special thank you to Sharon Wolchock, who hosted this event!