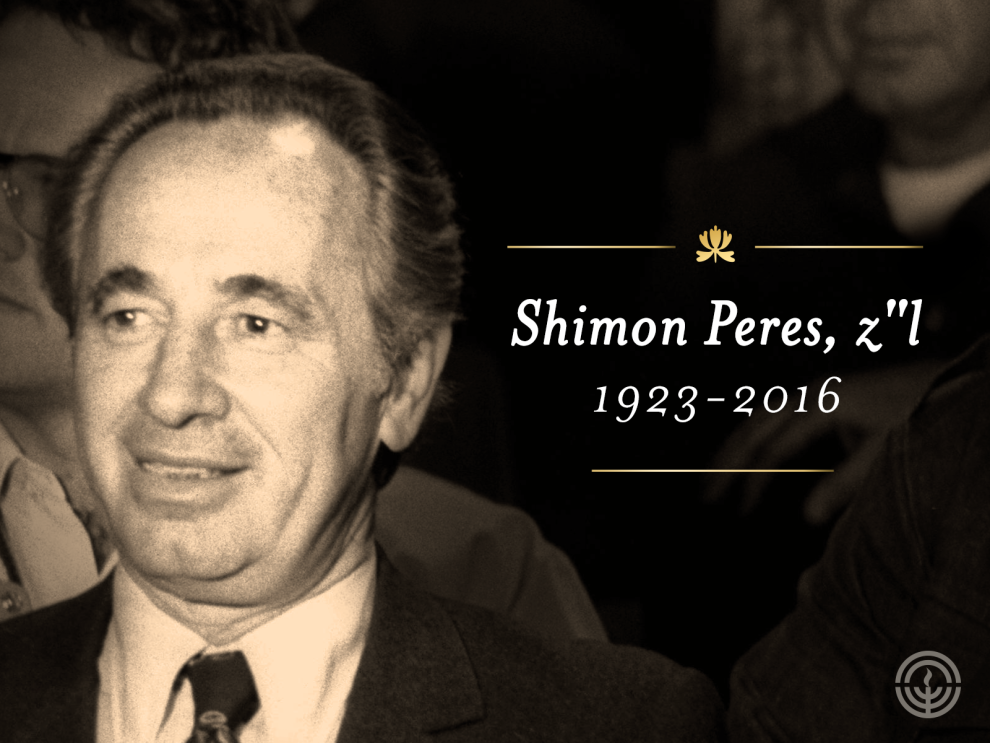 The Jewish Federation of Winnipeg and the Winnipeg Jewish community deeply mourn the passing of Shimon Peres, z"l, universally recognized as one of Israel's greatest leaders and one of North American Jewry's closest Israeli friends.
A member of Israel's founding generation and a strong advocate for Jewish peoplehood, Peres dedicated his life to Israel reaching peace with its neighbours and served twice as its prime minister and once as president. His contributions in the political and security fields are unparalleled.
"A visionary, philanthropist and Nobel Prize recipient for being a resilient advocate of conflict resolution, Peres personified the hope of the people of Israel for a future of peace and security for their children," said Adam Levene, Jewish Federation of Winnipeg President.
Shimon Peres had a long and close relationship with Canada and came to know and befriend many of our leaders including our current Prime Minister, Justin Trudeau, who spent time with President Peres when he visited Israel in 2008. Peres will also be remembered along with the great leaders of Israel who fought in the war of independence: David Ben-Gurion, Menachem Begin and Yitzhak Rabin.
May the memory of Shimon Peres be a blessing.